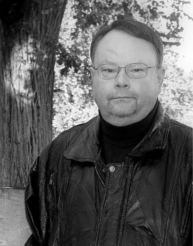 Class Description:
Cemeteries and grave yards are full of people with stories to tell. But many of our ancestors were illiterate. Without being able to read a word, our ancestors understood the meaning of the many cryptic symbols and emblems on tomb stones. Symbols are the universal language. We can tell if the deceased was male or female, religious, well loved, a member of a fraternal organization or even had a sense of humor. Through the use of hundreds of photos taken by the presenter, you will learn the language of symbols, the history of modern cemeteries, history and proper cemetery etiquette. A lot of symbolism, some history and even a little humor.
Class Outcome:
Learn the meaning of common symbols and graphics on tombstones, and a little history of modern cemeteries.
CLASS:
Carved in Stone

(2hr)
Instructor:
David M. Habben
Sunday, March 31, 2019
9:00am-11:00am
Before purchasing tickets for Classes, Evening Shows or Ghost Tours, we highly recommend that you make a plan by looking at the 2019 Schedule so you can decide how you want to spend your time. Decide what classes you are interested in taking and add up the total class hours. If you have a total of more than 5 or 6 class hours and you are also considering attending the Evening Shows or Ghost Tours, you should consider buying a FIRST CLASS PASS instead of Individual Tickets. FIRST CLASS PASS includes General Admission to Speakers & Vendors Area, Up to 10 hours of Classes, Admission to our two Main Events, Two Ghost Tours, a 2019 T-Shirt, and 10 Raffle Tickets as a discounted package. BUY A FIRST CLASS PASS NOW!
If you decide instead to purchase Individual Tickets to each class or event, you will also need to purchase a General Admission Ticket. General Admission Tickets can be purchased online or at the Ticket Booth onsite when you arrive. Individual Tickets are available from each class or event page. Individual Tickets for this class are available below:
2hr Class Registration: $20.00
*INDIVIDUAL TICKETS WILL BE AVAILABLE FOR PICK UP AT THE BOX OFFICE ON-SITE, UNDER THE NAME OF THE PERSON WHO PURCHASED THEM. TICKETS WILL NOT BE SENT TO CUSTOMER.