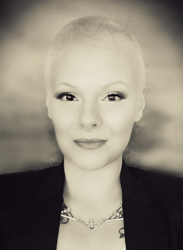 Kay Peden
SPEAKER:
Awakening to Your Soul Purpose
CLASS INSTRUCTOR:
Twin Flames: It's All About YOU!
Kay Peden first experienced her gifts of clairvoyance, mediumship, and other intuitive abilities when she was 3. Through trial and error, Kay found ways in which to manage her gifts on her own. This proved to be a consistent (and at times intimidating) challenge, yet her experience allowed her to glean the wisdom and strength she needed to guide others who later sought her help moving out of fear and into empowerment. Kay came to learn she possessed more gifts than she was aware of previously, and she was eventually deemed a shaman. She continues to not only manage her gifts, but thrive with them. Kay aims to inspire healing and strives to be a blessing to those she meets. It is her greatest blessing to know she has the opportunity with her abilities to change someone's life for the better.

SPEAKER TOPIC:
Awakening to Your Soul Purpose
MAIN STAGE: Saturday, March 30th @ 11:00am
Many are experiencing the awakening process in which many changes with the physical body, emotions, thoughts and various life circumstances are taking place all at once! At this time, spiritual awakening is occurring at a rapid pace and renders many exhausted, anxious and overwhelmed. But why? It is time that we have a very open, authentic and vulnerable discussion as to where we are as human beings, as well as where we are headed. Delving into the purpose, process and discussing the common pitfalls, Shaman Kay Peden addresses what we need to know in order to feel not only less fearful but empowered in walking our individual path. It's time to release the fear and to embrace our sense of purpose with courage, confidence, a sense of humor and most of all... Trust.