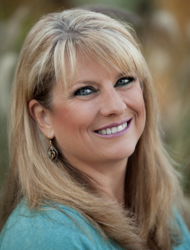 Marti Melville
SPEAKER: Did I Just Have a Remote Viewing Event?
CLASS INSTRUCTOR: Channeling for Writers
Marti Melville is an established novelist and screenwriter known for her paranormal historical novel series, horror, and award-winning screenplays. She has also written a series of children's chapter books designed to encourage young imaginations through creative play. Marti has expanded her writing to include a spiritual intuitive method for writing. Utilizing a background in teaching, Marti shares her tools for maintaining creativity using intuition and discernment. In addition, she utilizes the power of crystals and healing stones in her practice. She has is a recognized medium and reader, specializing in 15th century oracle cards, and she has expanded her service to include this for clients.
Marti is a member of the International Remote Viewing Association (IRVA), working with law enforcement internationally to solve missing persons cases. She is available for private intuitive coaching (for writers), readings, and group instruction in her office at Crystal Spirit Spiritual Center in Tacoma, WA. Marti currently resides in a suburb near Seattle, Washington.

SPEAKER TOPIC:
Did I Just Have a Remote Viewing Event?
MAIN STAGE:
Saturday, March 30th @ 1pm
Do you know what a Remote Viewing is? Let's talk about the history and basic events included in a Remote Viewing experience. Remote viewing is the practice of seeking impressions about a distant or unseen target, purportedly using extrasensory perception or "sensing" with the mind. We'll discuss the different types of Remote Viewing experiences and how intuitives can increase their ability to Remote View using some of the skills employed by the CIA and US government agencies.