Exclusive Event - only 25 spots per session!
Due to the limited space Past Life Regression tickets are NOT included in the FIRST CLASS PASS and must be purchased separately.
We recommend buying tickets early because they will sell out!
Mini-Event Description:
Have you ever wondered if you have been here before? Do you know that you have? Would you like an opportunity to explore a past life? Bring a blanket and pillow, get comfy, and join Rebecca Hufford for a journey into a past life through past life regression.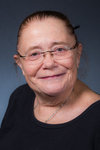 Option 1
Friday, March 29th,
8:15pm - 9:15pm (1hr)
Tickets:
General Admission Ticket(s) $15.00
Past Life Regression




Who Were You Before?

With Rebecca Hufford
March 29th, 8:15 - 9:15pm
OR
March 31st, 3:00 - 4:00pm

Option 2

Sunday, March 31st,

3:00pm - 4:00pm (1hr)

Tickets:

General Admission Ticket(s) $15.00