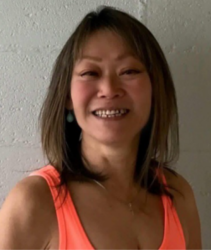 Phychic Medium Cheri
CLASS INSTRUCTOR:
Traditional Chinese Medicine & Your Spiritual Health
Cheri is a psychic medium, paranormal consultant for Paranormal Northcoast British Columbia Team, Traditional Chinese Medicine (TCM) medical intuitive, TCM medical qigong practitioner (MMQ), and international radio show co-host of Paranormal Horizons. ​As a psychic medium since childhood, Cheri has been blessed with having the abilities of clairvoyance, clairaudience, clairsentience, and claircognizance. She uses her multidimensional abilities to help bring balance and empowerment to those she reads in a compassionate, honest, and laughter-filled way.
Cheri is proud to be part of Paranormal Northcoast British Columbia Team as a psychic, remote viewer, and consultant. She provides psychic impressions for investigations. She is also a Traditional Chinese Medicine medical intuitive. Working in conjunction with allopathic medicine, she is able to see and/or scan any imbalances in the human body from the bones, organs, blood, and qi. Trained with Dr. Li Wei Zhang, DOM, DMQ in classical Chinese medicine from September 2003 to June 2006, Cheri also operated and managed a medical qigong clinic helping clients with chronic and acute pain every week for over a year at no charge to those unable to pay. As a medical qigong practitioner, she started in oncology and now specializes in sports related injuries. Her goal is to help her clients by bringing comfort and balance so their bodies are able to heal themselves. "It's not about BEing perfect, it's about BEcoming whole."