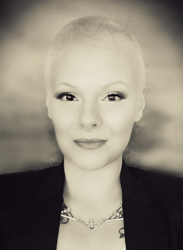 CLASS:
Twin Flames: It's All About YOU!

(2hr)
Instructor:
Kay Peden
Sunday, March 31, 2019
1:00pm-3:00pm
Before purchasing tickets for Classes, Evening Shows or Ghost Tours, we highly recommend that you make a plan by looking at the 2019 Schedule so you can decide how you want to spend your time. Decide what classes you are interested in taking and add up the total class hours. If you have a total of more than 5 or 6 class hours and you are also considering attending the Evening Shows or Ghost Tours, you should consider buying a FIRST CLASS PASS instead of Individual Tickets. FIRST CLASS PASS includes General Admission to Speakers & Vendors Area, Up to 10 hours of Classes, Admission to our two Main Events, Two Ghost Tours, a 2019 T-Shirt, and 10 Raffle Tickets as a discounted package. BUY A FIRST CLASS PASS NOW!
If you decide instead to purchase Individual Tickets to each class or event, you will also need to purchase a General Admission Ticket. General Admission Tickets can be purchased online or at the Ticket Booth onsite when you arrive. Individual Tickets are available from each class or event page. Individual Tickets for this class are available below:
2hr Class Registration: $20.00
*INDIVIDUAL TICKETS WILL BE AVAILABLE FOR PICK UP AT THE BOX OFFICE ON-SITE, UNDER THE NAME OF THE PERSON WHO PURCHASED THEM. TICKETS WILL NOT BE SENT TO CUSTOMER.
Class Description:
Many are finding themselves on the Twin Flame journey once they meet that one person that they somehow know that their soul recognizes. It's a beautiful and powerful experience. Then the triggering occurs…The Twin Flame journey is a tough one. With the many misconceptions out there, how do we know how to handle this most confusing, emotional, trying and yet at the same time, incredible experience to further our own personal growth and authenticity? Contrary to popular belief this path is not about a relationship; it's about our resonant Divine soul triggering what we need to address and heal so that we may remember our true self, including our many profound gifts that are meant to bless others. It's about us transcending our own wounds in order to reach our greatest potential with our own intuitive and/or healing gifts. It's also about unconditional love, balance and acceptance not only for our Twin Flame, but ourselves first and foremost! In this class, Shaman and Twin Flame Coach Kay Peden will be addressing the good, bad and the downright ugly on this journey, as well as sharing how to transcend what often keeps Twins stuck in one place.
Class Outcome:
Attendees will find the most common fears, blocks, misconceptions and pitfalls addressed to where transcending fear, the Ego Self and finding oneself on the right path in their journey is much more easily achieved. They will have not only gained clarity on the true purpose of the Twin Flame journey, but practical and even simple ways in which to walk the Twin Flame path- which countless individuals are finding themselves on- with renewed empowerment and faith.