Oregon Ghost Conference
Info@OregonGhostConference.com
A NEW LOCATION FOR 2015 TBA!
The Oregon Ghost Conference will take place (Tentatively) April 10-12, 2015 in Oregon City, Oregon. The 4th Annual Oregon Ghost Conference will include guest speakers from all over the Pacific Northwest and the western part of the United States. In addition, the Conference will include special Investigations and Ghost Tours of Oregon's oldest incorporated city. The Conference will also include a vendor area, classes, a Meet and Greet event, After Parties and more! Do not miss this great event!
Haunted Locations:
As an added bonus we have hand picked paranormal hot spots from all over Oregon City for our Oregon Ghost Conference guests to enjoy. The conference site, conference hotel and the meet and greet location are all haunted! If this is not enough for you, many of our recommended restaurant locations are also haunted!
THANK YOU to our 2014 Speakers!
Jay Verburg
Jefferson Davis
JoeTeeples
Ankhasha Amenti
Michael H. White
Neil McNeill
Ben Robison
Darren Thompson
Roni Bartlett
Chris Finks

Peter Orbea
William Becker
Brendan Swogger

THANK YOU to our 2014 Class Instructors!
William Becker
Rocky Smith
Rob St. Helen

Ben Robison

Devin Conroy-Groves

Holly Cole

THANK YOU to our 2014 Authors!
Jefferson Davis
JoeTeeples
Michael H. White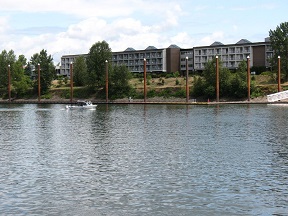 Oregon Ghost Conference attendees staying at the Best Western Rivershore Hotel will get a special discounted rate. Just say that you are attending the Oregon Ghost Conference when you make your 2015 reservations!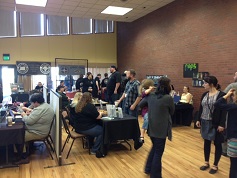 Vendor & Info. Table Space:
If you or your group would like a vendor booth or an information table at the 2015 Oregon Ghost Conference- Call ROCKY for more Information: 503-679-4464. (2015 Information not available yet- but coming soon!)
Applications Coming Soon!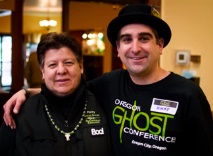 THANK YOU to 2014 Participating Groups/Vendors!
SPARC
Joe Teeples

Seth Michael

Port Gamble Paranormal
Salem Oregon Paranormal Society
North Oregon Paranormal Investigators
Portland Oregon Paranormal Society

Oregon Paranormal
Jeff Davis
Oregon MUFON
Heavenly Candy
Gotcha Ghost/R.I.P
Paranormal Studies Institute
Spirits of Oregon City

International Paranormal Reporting Group

Paranormal Research & Investigations
Ankasha Amenti

CF Tellings
A.G.H.O.S.T.
ParanormalSafety.com
Fire Moon Jewelry

WSIPR
Klondike Restraurant
City of St. Helens
Trail's End Paranormal Society
Inner Voice
Silvermoon Medicyn
Norseman Ventures
Autonomous Studies of the Enigmatic & Paranormal
White Light Paranormal

Paranormal Insights

Walk Oregon City

Northwest Ghost Tours

If your group or Organization is participating in the OGC or you would like to- Text us at: (503) 679-4464